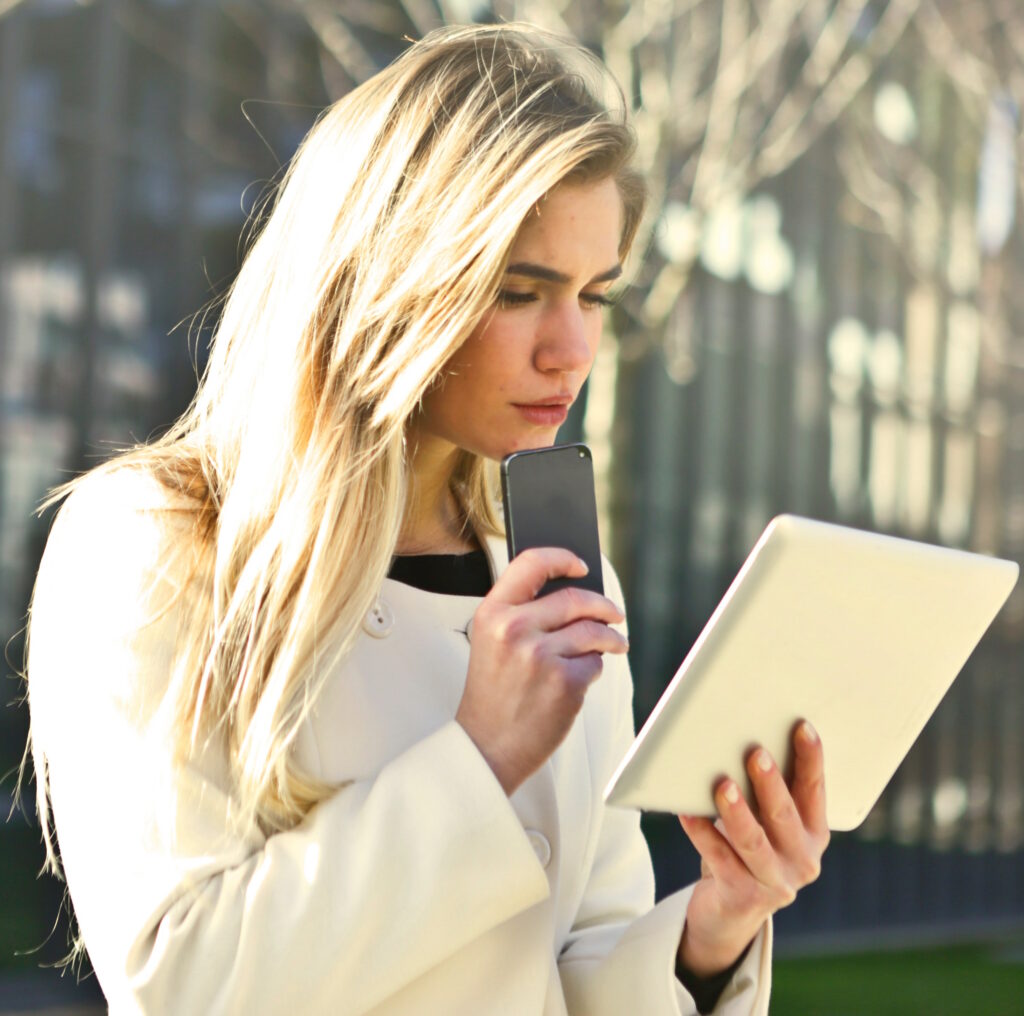 When people visit your website or blog, it is usually because they found you via online search, or someone recommended that they check you out. The longer they stay on your website, the more likely they will contact you or recommend your services if they or their loved ones need help.
If you want people to stick around for more than a few seconds, you'll need to provide content that is both interesting and easy to read on any screen size. Write in a conversational tone, addressing topics that your target audience is apt to be curious about.
Here are 5 ways to keep your web visitors interested and engaged:
1. Make your site easy on the eyes
If the content of your site is difficult to read, your web visitors will quickly leave. Therefore, keep the layout simple and the view uncluttered. Don't try to cram too much information within a given space. Consider white space as part of the reader's experience. Avoid flowery fonts. Use neon-bright colors sparingly, if at all.
2. Have brief, focused articles
Articles that answer specific questions, such as "How to stop worrying" or "Is my child at risk for self-harm?" are more likely to be read if they are brief and to the point. Reading on a screen takes more effort than reading from a printed page. Therefore, to help readers maintain their focus, use headings, bullet points and short paragraphs. Write in everyday language, and use common examples.
If you don't have time to write articles yourself, you can use free, high-quality content from NIMH and other government websites. There is no copyright violation if you copy/paste US government-produced content because it is owned by tax payers, and thus in the public domain.
3. Include videos
You can easily create a 1-2 minute video on your phone, addressing common issues that your target audience experiences. Here's an example by Dr. Aviva Gaskill, which can be viewed on Youtube and at her website:
To stream Dr. Gaskill's video through this blog, I simply copied the embed code from Youtube (which is under the Share icon) and pasted it into my post.
You can do the same with your own videos. All you need is a free Youtube account. Create your video, upload it to Youtube, and copy/paste the embed code to your website or blog. That way, your visitors can watch it at your site, rather than clicking over to Youtube.
If you don't want to create your own videos, there are thousands of free educational videos that you can stream through your site. Find them on Youtube or browse Ted.com for presentations related to mental health. For example, here's a TED talk by Temple Grandin on autism, which may provide insight to parents, teachers, coaches and others who work with kids on the autistic spectrum:
4. Link to other pages on your site
Most websites have tabs at the top, which link to other pages on the website - for example, "About us," "Services provided," "Contact us," etc.
If you want to highlight content on your site that addresses a specific issue or specific audience, include tabs for those, as well. For example, you might have separate tabs labelled "For Couples," "For Families," or "School problems."
Another way to keep visitors on your site is to link from one page to another within your site (as I did in the "Brief, focused articles" section above). This works best when content on the other page is related in some way to what is on the current page.
5. Have a Search button
Sometimes a web visitor will be reading something or watching a video on your website, and think to themselves, "Hmm...I wonder if there is more information about XYZ here." That's when they are likely to look for a Search button. So be sure to have one in the upper left or right corner.