Check out these free resources to inform your practice
Weekly practice tips via email
Get a new practice tip with action steps via email each week for 22 weeks. (Cancel any time.)
We promise not to spam.
"Getting into Private Practice" recorded webinar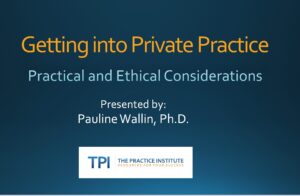 A 28-minute recorded webinar, plus handouts, for mental health professionals who are considering going into private practice. Topics include how to find office space, practicing solo vs joining an existing practice, types of compensation, and other related issues.
Notifications for our virtual and live events
Fill out the form below to be added to our email list, so that you don't miss out on workshop announcements and our free virtual events: Q&As about the business of practice, "Moms in Practice" videoconferences, and interviews with authors and experts in mental health.
We promise not spam.
Recordings by authors & experts in mental health practice
Help yourself to a sampling of some recorded interviews. For free access to over 200 recordings, sign up for a TPI membership.
You are invited to our private Facebook group
Join like-minded mental health clinicians to discuss any and all issues related to private practice. This group is not visible to the public.
Apply here. Please allow up to 24 hours for admin approval.
A few of our recent blog posts, with helpful tips.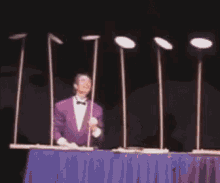 What to do when multiple things need your attention all at once, over a long period of time.
Get even more with a TPI membership!