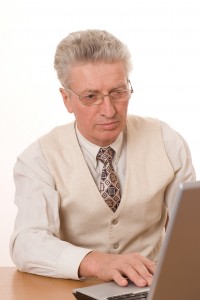 Blogging is one of the best ways to become known as an expert in your field. Writing fresh content on a regular basis helps boost your ranking in search results. It also keeps you mentally sharp.
Setting up a blog is easy. You don't even need a website. At blogger.com (which is owned by Google) you can be up and running in minutes. The challenge is to blog frequently - preferably weekly, but certainly no less than every 2 weeks.
OK, I have my blog set up. What should I write about?
It's easier for you (and better for your branding, too) if you limit your blogging to a single broad topic, or for a specific group of people.
For example, over a series of blog posts you might address mood disorders - how people experience them, how to help a spouse or child with a mood disorder, new treatments, etc.
Or you might write specifically for people with specific illnesses, disabilities or other challenges.
Do write about new developments, little-known facts, controversial issues, how to tackle a problem, typical things that your audience can expect with regard to a given issue, and even your own experiences if relevant.
Do not write about your clients or about specific cases. You can use a fictitious example if needed, and state that it is not about a real person.
Where to get ideas for content
Common questions - Is there a question that you get asked over and over again? Write a blog post about it. There are probably many other people who have a similar question and may be searching online for the answer.
Academic press releases - Universities send out press releases to announce newly published research, which you can report and comment on in your blog. Two useful sources include Eurekalert and ScienceDaily. You can sign up to receive updates by RSS feed.
News - The easiest way to keep abreast of news about your topic is to set up alerts. Each time your keyword is mentioned in the news you will receive a link to the story via email. Google alerts has languished in the past several months. Alternatives include Talkwalker and Mention. Yahoo news alerts is another option.
Twitter - You don't need a Twitter account to search for tweets on your topic of interest. Simply enter your search terms at search.twitter.com. Adding a hashtag to one or more of your keywords (e.g., #adhd) will yield more focused results. You can also sign up for Twitter alerts at Tweetalarm or Tweetbeep to get notified by email with links to tweets. Be prepared for a lot of email!
Other blogs - Get ideas for your blog posts by browsing other blogs such as PsychologyToday.com or PsychCentral.com. Of course, you would not copy what someone has written. But you can address the topic from a slightly different perspective, with your own opinions and recommendations.
Writing tips
Keep it short, around 500 words.
Write in a conversational tone, as if you're talking to one person.
Image by privilege, via depositphotos.com