When searching for books online, most people go straight to Amazon. That's a logical choice if you know the title and/or author, and you're not concerned about paying the lowest available price. However, if you just have a topic, but not a particular title in mind, consider searching via Google. Depending on your goal, use one of the following strategies:
Use Google to search within Amazon
In the Google search box enter your keywords followed by site:amazon.com. e.g.:
OCD treatment site:amazon.com
This tells Google to filter search results only from the Amazon website.
Why use Google to search within Amazon? First, your search results are less distracting. Depending on your browser and ad blocker settings, you'll see few or no images or ads. Second, if you're searching on a computer (vs phone) you can set Google to display up to 100 search results at a time, which saves a lot of "next page" clicking.
Third, Google allows better customization of search options. For example, at Amazon you can sort search results by publication date. But what if you're searching for a book whose exact title or author you can't remember, but you do know that it was published between 2010 and 2014? You'll have to do a lot of scrolling to get to your preferred publication dates. With Google you can simply set a specific time range (under Search Tools in the Google results window, as explained here.)
Also, Google uses search algorithms that are much more sophisticated than Amazon's, such that your results may be more relevant.
Here are two screenshots comparing a search for recent books on OCD treatment on the Amazon site itself, vs a Google search of the Amazon site. The Amazon search was filtered by "publication date" which includes books not yet released. These were cut from the screenshot. The Google search was filtered for "past year":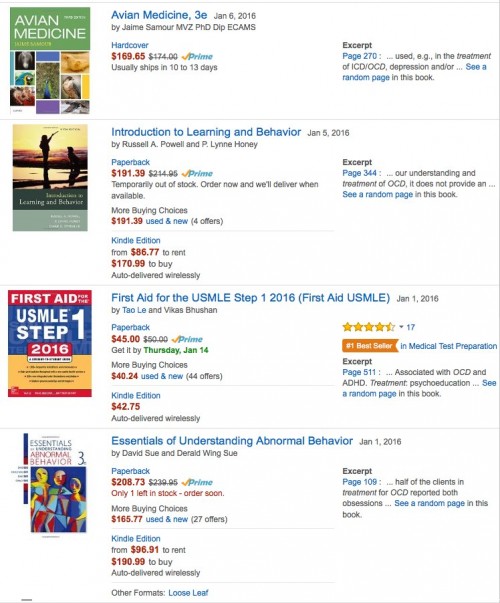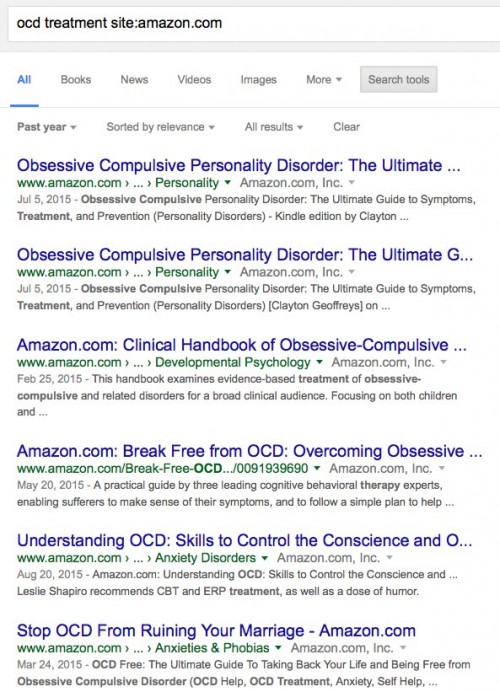 Search Google Books
Google has digitized millions of books, a controversial move that prompted lawsuits by several authors and publishers. A recent court decision ruled that Google did not violate US copyright laws when it displayed snippets from copyrighted works. Some authors and publishers have still not allowed their work to be indexed by Google Books, so it is not a complete collection.
Nevertheless, here are a few things you can do with Google Books search that you can't do at Amazon.com:
Comprehensive search - Since Google has indexed every word and phrase of books in their digitized collection, your search results will be more comprehensive than Amazon's. Think of it as the "search inside" feature of Amazon, but across all books instead of just within one at a time.
More search options to refine your results - Using the Advanced search window, as shown below, you can narrow down your results to those that are most relevant for your needs.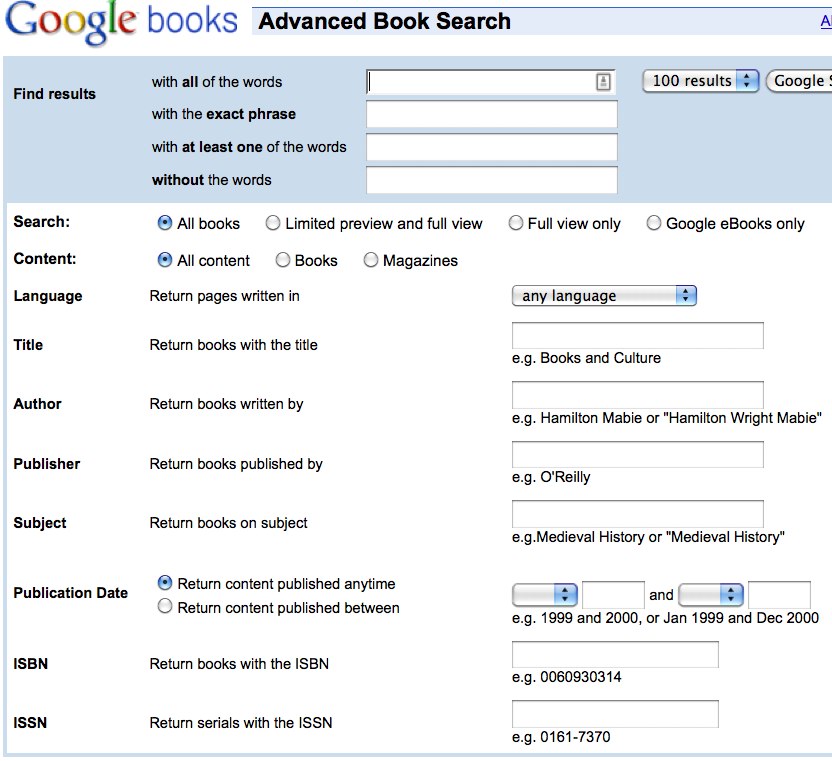 Full text of some books - Books whose copyright has expired, and therefore are in the public domain (including many of Freud's books) can be read online or downloaded as a PDF for free. For copyrighted works, authors differ on how much content they allow Google Books to display. Some allow long excerpts, others allow snippets.
Compare book prices and locate library copies - When you click on a book title from the Google Books search results, the left-hand panel will show vendors that sell the book, as well as libraries that own a copy.  Here's a screenshot of book prices for a specific title. When you click on "Find in a library" on your search results page, you'll see a list of libraries (sorted by distance from your location) that carry the book.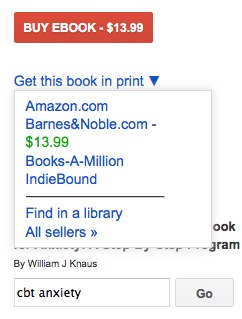 Learn more about Google Books here.