In Memoriam: Steve Walfish 1953-2016
TPI has lost one of its founders. Steve Walfish died peacefully on April 27 of a late-diagnosed cancer that progressed very quickly. Just 6 weeks prior he had taught an ethics class to a group of grad students. Here is a photo with Steve, Dr. Linda Campbell and the happy students!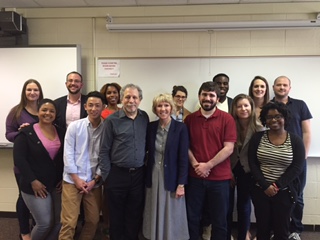 Steve will be deeply missed!
If you'd like to leave a comment about a memory or experience with Steve, please enter it below. We will forward all comments to his wife.