A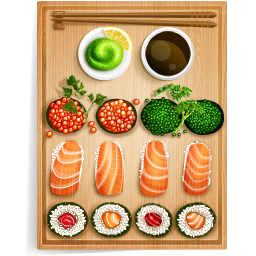 s a prospective member we want you to have a sampling of what we have to offer. We put this page together to give you a chance to benefit from a taste of the different types of content represented in the above tabs. So peruse what's below and click on the links.
If you like what you see click here and sign up, taking advantage of our Member subscription, which includes 3-day no questions asked cancellation policy. We look forward to helping you have a successful practice.
TPI Blog
TPI Live Events
AskTPI
Marketing Tools and Tips
Interviews with the Experts
Niche Practice List
Practice Guides
Practice Myths
Resource Library
Weekly Updates
TPI Blog
In recognition of Mental Health Month, the Public Education Campaign of the American Psychological Association has invited the world to blog about mental health.
As a helping professional, you know that mental health and physical health go hand in hand. But like many of us in this business, you may be so focused on taking care of your family, your clients and patients, that you end up with little energy to take care of yourself.
I remember, several years ago when my kids were small, that my schedule was so full there was no time for exercise. I complained about this to my husband, who said matter-of-factly, "That's because you don't make time for it." He added, "Just open your appointment book and schedule your gym dates as you would anything else."
Of course! It had never occurred to me to schedule "me" things. Up to that point I relied on left-over time, which never seemed to happen.
So today, in recognition of Mental Health Month, I hope you will also schedule time for yourself – at least one thing that nourishes your body, and one that refreshes your mind. Put them on your calendar.
When you take care of yourself, you will be calmer, better able to focus and be more effective in helping others.

TPI Live Events
At TPI we have a rich schedule of live events where you can listen and interact with the authors, get clinical consultation from our staff and other TPI members, participate in business development groups, and participate in tele-seminars on topics of interest, all included with your TPI subscription. Click here to see our full program of TPI events.
We also periodically offer (at a reduced fee) full- and multi-day in person seminars as part of The Practice Institute Professionals in Practice College. Click here for more information.
AskTPI
Leaving a Practice to Start a Practice
I have been an independent contractor within a group practice and am now preparing to move out to open my own clinic. I want to know the ethical way to handle my clients. I am sure they will want to go with me, as they are invested in the work we are doing together and have good rapport with me. How do I tell the director I am going and what should I say about the clients, etc.?
Thanks for your very good question. The first step is to look at your
agreement with your current practice and check to see if there are any
clauses that discuss your exiting from the practice and possible
restrictions. If there are, you might want to check with an attorney
to see if the clause is indeed backed up by state statute and what
your options are. In general though, patients are free to seek
treatment where they so desire.
Perhaps the easiest way to leave is to give notice to the practice,
discuss a process and understanding with the director and then begin
to inform your patients. A friendly and diplomatic approach can be to
reach an understanding with the director that you will tell patients
that you are leaving and that the patients can continue treatment at
the current practice if they'd like (and if indeed the practice can
provide the service) or they can continue with you if they'd like.
That way it is the patient who is making the decision.
If a patient continues with you and you want to copy their file, be
sure to get a release from the patient authorizing the release from
the current practice to you and then copy the file before you leave.
Also, when you meet with the director be sure to talk about the
financial side of things. For example, get a clear understanding about
what will happen to your accounts receivables that are outstanding. It
is best to also write a letter of resignation and then also a memo
about the termination agreement which documents all the specifics
after the discussion with the director. Certainly, seek legal advice
if any legal questions arise.
As an aside…if you are on any managed care panels do not assume that
your participation as a provider will be transferrable. Each company
may handle it differently.
Good luck with your transition and be sure to check out our practice guide on Leasing Office Space.
From Marketing Tools and Tips
What is marketing?
Marketing is about locating people who are likely to need and want your services, finding out what is important to them, and demonstrating to them that you can be of service.
Marketing focuses on creating and cultivating relationships with your potential clients and referral sources. It requires listening to others and learning what their needs are – all this before giving them details about the services that you provide.
Why? Because for the kind of work you do, people need to feel a connection with you prior to engaging your services.

Interviews with the Experts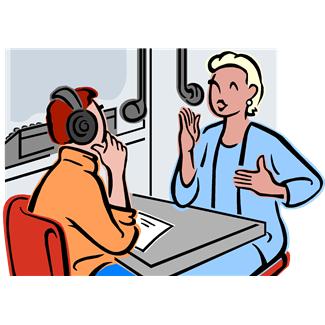 Elaine Ducharme, Ph.D. "Re-starting a Practice from Scratch" (26min) Click here
Click here for our TPI Program Listing

Niche Practice List
Here is one niche practice to consider. There are many, many more here.
Premarital Counseling
Susan Gamble is a psychologist who practices in Pasadena, California. Many couples are required through their religious organizations to undergo premarital counseling. Others may want to do so just to begin on a positive note to make sure they optimize communication and problem-solving abilities. Dr. Gamble offers a 5-session package and includes a workbook and a free follow-up session following the wedding. This practice area falls outside of the purview of managed care. Her website address is http://www.drsusangamble.com/
Practice Guides
"Joining a Practice: A Practical Guide" Click here
Practice Myths
Are you sure that having a corporate structure can protect your assets? Click here
Resource Library
Do you need forms, links for others resources, information about research to help inform your practice? You've come to the right place. Click here to sample a HIPAA Business Associate Agreement.
Weekly Updates
Every Sunday we send our members an email update with a listing of events for the coming week, special offers, and a marketing or business tip - simple, practical tidbits, with a perspective that you may not have thought of. These tips are archived in the members area of the website. Here are a couple of samples. Click the down-arrow to reveal the tips under the headline.
Networking for introverts
Volunteering is a great way to network and to become more visible in your community. Unlike cocktail parties and other social events, volunteering is more structured and has specific goals - which is easier for introverts and shy people. When the focus is on a project or activity, you don't need to work so hard to keep a conversation going.
In the process of serving  as a volunteer, you build relationships and connections with other people in a natural, gradual way. It may not be appropriate to see those same people in therapy, but they might refer their family and friends to you; or they might engage your services as a speaker or consultant for their business.
Where to volunteer
In determining the best use of your volunteer time, pick something you enjoy, preferably different from the everyday work you get paid for.
Also consider the types of people you will connect with in your volunteer work. If your target audience is families with young children and you want to become better known among these people, get involved in family- or child-oriented organizations. If you want to meet business leaders, join the same types of volunteer organizations as they do.
Every community has several volunteer opportunities. For example:
Coach your kids' sports team.
Serve on a community advisory board.
Join a service club (Rotary, Kiwanis, etc.) and serve on a committee.
Help in the planning of arts festivals, First Night (New Year's eve) and other community celebrations.
Participate in health fairs and community-wide health screenings.
Volunteer for your local theater, orchestra or museum.
Organize activities at your neighborhood school, senior center or house of worship.
Help with historical restorations or public hiking trail maintenance.
That's just a start. Your community most likely offers additional volunteer opportunities.
How to get a "paid vacation"
One of the perks of private practice is that our schedule is our own. We can take time off whenever we want – although we don't get "paid" vacation like people who work in salaried jobs.
It's easy to think about how much it costs, in terms of lost income, to take time off for vacations and conferences. After all, while we're away cash flow is way down. And when we get back we still have bills to pay.
In our business, where "time is money," can we really justify (and enjoy!) a vacation?
Absolutely. Treat yourself like a corporate employee by putting together your own benefits package. Corporations set aside funds on a regular basis to cover employee taxes, vacation pay, retirement, etc. You can do the same.
Take a percentage of your receipts (say 5-10%) and put this money in a designated vacation fund. Include enough to cover your bills for the time that your gone – e.g., one week's worth of rent, phone, insurance. Thus, by the time your vacation arrives, it will be "prepaid!"
For more tips on planning time off from your practice, see Pauline's blog post, "You need a vacation!"