You didn't spend a fortune for graduate school to work for peanuts.
We'll personally guide you toward building a practice that fits your goals, values and lifestyle.
TPI members get discounts up to 100%
100% off recorded interviews with 200 top authors & experts

20% off books and home study courses
One free personal consultation w/ TPI membership
33% off additional personal consultation
10% off web design & other practice services
Welcome to The Practice Institute (TPI)
Do you have questions about growing your practice, joining a practice, building a practice niche? Are you frightened about changes in the healthcare system? Are you wondering how you can provide quality care and earn a living in private practice?
We are here to help.
There is no question too big and no question too small. If we don't know the answer we'll help you find it.
The "Why"
TPI was founded to help mental health professionals build thriving ethically responsible practices. We will help you develop your ideal solo or group practice (whether in or out of managed care). If you are new to practice, or are ready to move to the next level, creating a quality practice environment in order to provide quality services can be a reality.
What we do
First, we listen. We listen to how you visualize your ideal practice – whether you're just starting out or if you have several years of experience. What challenges do you face in terms of managed care, career transitions, administrative and staffing issues, office relocation and work-life balance? Consult with us to design and implement a customized plan to help you get on course.
How we do it
With an annual or monthly membership subscription, you get unlimited access to our Q&A conference calls to get your questions answered on the spot. You also get free private consultation time and discounted paid consultation. As a member, you have unlimited access to our library of exclusive recorded audio conversations with experts, how-to articles, slideshows and other resources related to practice development. Plus, you get discounts on our books, workshops and home study courses.
Who we are
TPI was founded by four psychologists, each with 30+ years of diverse experience. Collectively we have managed group and individual practices, specialized in various niches and specialties, and have expertise in the use of technology, marketing, ethics and practice administration and growth. We have helped many, many colleagues build thriving practices, and look forward to helping you.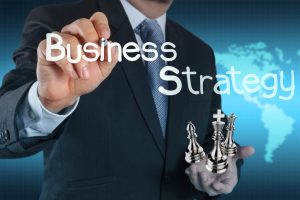 Expert guidance in building/revamping your practice
New book from TPI Press!