Workshops, Trainings and Other Events 
Check back here often. Or, to save time, fill out the form below to be notified about upcoming events.
Group Q&A conference calls - Free to all TPI members
Private practice can be isolating. You don't have to go it alone. Come join the conversation and connect with like-minded colleagues.
Sign up for one or more sessions:
Private Practice Mentoring with Dr. Jeff Zimmerman 
Marketing  & Publicity Help Desk with Dr. Pauline Wallin
Dates and times here.
Building and Sustaining a Thriving Private Practice:
From Start to Finish
An APA 10-part CE credit series, hosted by Jeff Zimmerman, PhD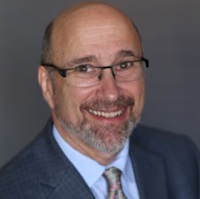 Getting Started: Key Considerations for Starting a Private Practice

Establishing Excellence: Ensuring Outstanding Clinical Processes and Outcomes

Finding Firm Footing: Successful Practice and Financial Management

Building Operational Excellence: Clinical and Administrative Management, Staffing and Outsourcing

Reaching Out: Telehealth, Interstate Practice & Technology

Managing Client Records: Privacy, Protection and Regulations

Interprofessional Collaboration: Integrated Health Care and Reimbursement

Developing Niche Practices and other Collaborative Approaches

Marketing Ethically and Effectively in the Digital Age

Looking Forward: Professional Wills and Closing a Practice
Notifications for our virtual and live events
Fill out the form to be added to our email list, so that you don't miss out on workshop announcements and our free virtual events: Q&As about the business of practice, "Moms in Practice" videoconferences, and interviews with authors and experts in mental health. We promise not to spam.
Get up to 100 hours of free group consultation via conference call, and more with a TPI membership.