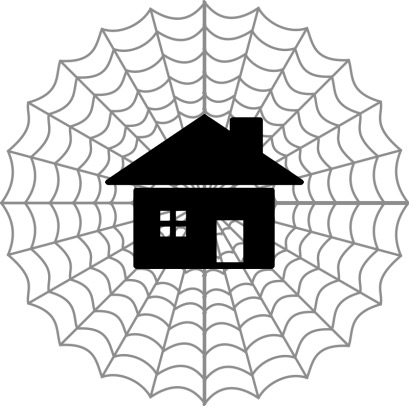 There are many ways to be found online, including social media, Google My Business and more. But being found in a Google search is just the first step in attracting potential clients and referral sources. You also want them to get to know about you and your practice, and about how you can help them.
For this, your best option is your own website. It serves as your home on the Web, where you welcome your visitors. Like a home, you can furnish it as you like, with content distributed on various pages ("rooms"), and with interactive forms and other functionalities. You can also decorate your home on the web with your preferred layouts and colors, to reflect your values and your personality.
Other sites can extend your visibility online, but there's no substitute for your home website. ("There's no place like home!") The following are a few comparisons.
Therapist directory listing vs website
Q: Why do I need a website if I'm listed on a therapist directory such as psychologytoday.com or goodtherapy.org?
A: One advantage of being listed in a major therapist directory is that you will probably show up higher on Google search results when someone types in "therapist" or "counselor" and their city or zip code. Google serves up search results in order of ranking (based on over 200 factors), and it's quite likely that psychologytoday.com is ranked higher than YouTheLocalTherapist.com.
Especially in large urban areas with a high concentration of mental health professionals, a listing in a major therapist directory may give you a boost in Google search results. The link takes the web searcher to your profile in the therapist directory.
As you know, your therapist directory profile page limits the type and amount of information you can post. Therefore, you should have a link to your website in case the person wants to know more about you before scheduling an appointment. If they aren't immediately impressed with your profile, or if they don't see a link to learn more about you, they may check your competitors' profiles in the therapist directory and contact one of them instead.
Having your own website allows you to include much more information and to engage visitors via video greeting, contact forms, and helpful tips on coping with various problems and challenges.
Facebook page vs website
Q: I have Facebook page, where I post information about my practice, as well as links, photos and brief articles. Do I still need a website?
A: Like the big online directories, Facebook pages are given preferential ranking by search engines. On Facebook you can post more information about yourself than in a therapist directory. (BTW If you do have a Facebook page for your website, make sure it's a business page, not a personal profile page.) It's very easy to add content to your Facebook page, but some content is restricted and you don't have much control over the layout.
In my opinion, Facebook pages look very cluttered. They are fine for posting bits of news, links and photos, but are not a good substitute for a website that you own and control. If visitors land on your Facebook page, you should have a prominent link to your website.
Blog vs website
Q: I have a blog, which is not updated nearly as often as it should be. Should I put my energy into building a website or creating more blog posts?
A: Ideally you should have both a website (which serves as your online home and visitor brochure) and a blog where you post articles. Blog posts are indexed by search engines fairly quickly, and are given greater weight in the search results if you post frequently.
People who search Google for mental health concerns that you write about, may find your blog if your content matches their search keywords. Those same keywords would probably not direct them to your therapist directory listing.
Furthermore, if your blog is one of the tabs on your website, the visitor who lands on your blog might look around the site and see what else you have to offer. In this way, people can land on your website without searching for "therapist" or "counselor." They may not be ready to make an appointment, and they may even be halfway around the world. But if they like what you wrote they may post a link to your blog and website on social media, which will expand your audience and enhance your search engine ranking.
Setting up your website
If you are on a tight budget, I don't recommend those all-inclusive design/hosting/content services. They cost very little to get started, but over a year or two you'll end up paying more than you would for a  much nicer site custom-designed for you.  Furthermore, if you do decide to move your website, you'll have to start all over, as explained here.
To find a web designer ask colleagues for recommendations, or check out MyPracticeSites. If you go through this link, you can get 5-10% off.
Or go the do-it-yourself route, using Google Sites, or with a template (free or paid) at WordPress.org. Most web hosts (hostgator, site ground, bluehost  - all owned by the same conglomerate) either have WordPress already built in, or installable with a couple of clicks. You then just set up pages and fill in the content. Later, if you decide to use a web designer, all your content and functionality can be ported over to your new site.
More on setting up your first website here.