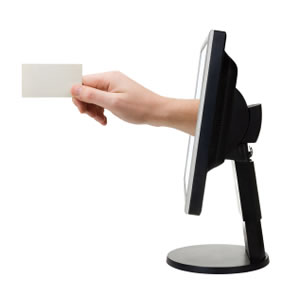 I just received an email from an online directory of psychologists, offering me a free listing for six months. After that, the fee will be $89 per year. Compared to the PsychologyToday directory, which charges $29.99 per month, that sounds like a pretty good deal.
Or maybe not. The purpose of such listings is for people to find you and engage your services. If you get no referrals from your directory listing, it's not a good deal no matter how low the fee is. If you're getting lots of referrals, even $100 per month or more may be worth your investment.
How to decide which online directories to list with
Ask colleagues. You'll probably find that for the same directory some colleagues report they get lots of referrals, while others say they get few or none. This can be due to various factors, such as the number of people searching for a therapist in any given geographical area; the total number of mental health professionals listed in a given area; or the degree to which professionals' profiles are well written.
Ultimately, the only way to find out which directories work best for you is to test them. Sign on to a few of them for three months, and compare where your online referrals are coming from.
Take advantage of free trials. Some paid directories will give you a free listing for a period of time. The one mentioned above offered me 6 months. Usually when you sign up for these free trials, you need to provide your credit card info, and billing kicks in when your trial is up. It's a good idea to put a reminder on your calendar a few days before the end of your trial, so that you can cancel without being charged if you got few or no referrals.
Check the terms of service and privacy policies. Make sure that when you sign on to a directory, you're not agreeing to have your information shared with third parties. Some so-called "free" directories are just scams to collect contact information from specific groups (such as mental health professionals) in order to sell their email addresses to merchants or spammers.
Know whom you're dealing with. Check the "About Us" section. Who owns the site? Is there a contact person? If you can't easily find this info on the site, you may have trouble resolving any issues that might arise later.
Check to see whether current listings in the directory pop up in a Google search. Most people don't begin their searches from a directory's website. They use search engines.
To find out how well a given therapist directory is optimized for search engines, open the profile of a therapist who's already listed there. Next, in a new browser window, go to Google.com  In the search box, enter the therapist's city and a few descriptive terms from their directory profile, but don't type in the name.
If the directory is optimized for Google, the therapist's name should pop up in the first 2 pages of the search results. If you don't see that name in the search results, chances are that your name won't pop up either when people search Google.
You can also try this with Yahoo and Bing, as they have different proprietary search algorithms.
Get listed in the directories of your professional state, provincial and national associations. In my experience, these are not necessarily the best optimized for search engines. However, they do provide you a degree of professional credibility. Also, your colleagues often check their association directories rather than general search engines when looking to refer a patient, friend or family member to another professional.
Is it necessary to be listed in online directories? If you don't have a website, blog or Facebook business page, a directory listing is the most reliable way for people to find you.
If you already have a home on the web, you may not need to pay for a separate directory listing. By creating content that appeals to your target audience, and by including relevant tags and keywords in your site's description and pages, you'll have a good chance of being found by the search engines anyway.